This is an archived virtual workshop listing. Here you can read testimonials from the workshop's participants, view their resulting bags and learn more about the teacher.
Workshop 3 - Triple Threat Trifold Wallet with Lisa Maestas 4/30 - 5/01
Workshop Requirements:
Skill level requirement: Intermediate

Sewing machine requirement: Industrial, or Janome HD9
All supplies required as mentioned in the supplies list.
View Retreat Bags

Want to see the resulting bags made by the workshop's participants?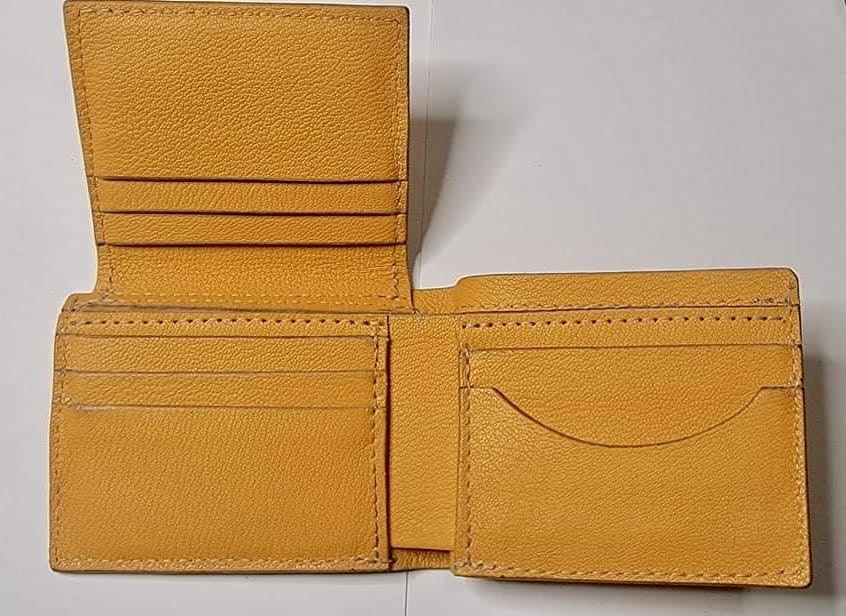 About the Bag
The Triple Threat wallet is a fine leather wallet with plenty of pockets for the person that wants to carry it all.

This wallet is a great gift, with seven card slots, room for cash and two extra compartments behind the card slots. This is not your typical trifold. The third fold gives you that extra security by keeping your cards secure. Made with full grain leather that is soft and durable. A wallet for anyone that likes the finer things in life.

This is the wallet to make for the ones you love…….and everyone else will want one too.

Bonus project - a valet!
About The Teacher
Hi, I am Lisa Maestas and I live with my husband and our fur babies in a small town in
northern New Mexico. I always knew I would live a creative life and I have been a maker
and entrepreneur most of my life. That creative drive comes from my yearning for learning.
Over the years I have experimented and learned an array of crafts, hobbies and skills that
have led to many business ventures.
In 2013, I began my journey as a leather artisan. It was a rough start as there were few
classes available at the time. I searched the web and started buying leather and trying my
hand at it. I discovered that not all leather is equal and how to use an industrial sewing
machine was quite the adventure. I started out making bags for friends and family and then
began doing custom orders. I then started freelancing as a designer and manufacturing
bags for a company in Santa Fe, New Mexico.
Since then, I have ventured into teaching bag making and design, but why stop there? I
love a good DIY, as well crocheting, decoupage, painting and so much more. I love sharing
these things with others and the amazing people I have met doing this. It fills me with joy
when I am around other creatives.
I have spent much of my life making things because I enjoy beautifully handcrafted items
and sharing them with others. My love for handcrafted items is based on my philosophy
that they are expression of love from the person that makes them to the person that gives
them. I also believe that creating is so much better with friends.
Learn More