This is an archived virtual workshop listing. Here you can read testimonials from the workshop's participants, view their resulting bags and learn more about the teacher.
Tiffanie Handbag workshop 6 with Sue Cheek- 07/14- 07/16
Please read ALL details before purchasing
In this workshop, Sue Cheek will guide us through making the sophisticated Tiffanie Handbag. This may look like the Sophie Satchel, but Tiffanie is Sophia's little sister. This bag is 8"w. x 6"h. x 3.5"d. and has been designed specifically for The Bag Makers Workshop and the pattern will not be available until sometime after the workshop has ended.
With your purchase, you will receive a kit in your choice of color, that includes vinyl from Your Vinyl Source, hardware hand-selected by Sue Cheek, and all the stabilizers for this project. (see photos)
What you can expect from this workshop:
Learn how to make high-end rolled handles using special hardware instructions, not in the pattern!
Add a unique horizontal strap!
Drop-in lining- Sue's only way to finish a bag!
Become familiar with using an array of stabilizers
Sue's Tips and Tricks which have become some of the most sought- after!
What's included:
Pattern pieces as pdf download. 
KITS! -All supplies needed for this workshop EXCEPT lining & lining interfacing, interior zipper, rivets and spring snaps (shipping included).

PLEASE NOTE: V

iew the most accurate colors of vinyl on "Your Vinyl Source" website.
Complete, step-by-step instructions from the designer herself
Access to the private Facebook group where you can ask questions before, during and after the workshop.
All live Zoom sessions
Instant access to unedited recordings . This is so helpful if you have to miss a portion of any workshop. So easy to play catch-up!
Life-time access to the edited workshop recordings on our private YouTube channel
Learn from our participants! We always include a Demo Darling with each workshop
Get exclusive preview of new or upcoming product during our Vendor Spotlight!
Plus tons of fun!
PLEASE NOTE: Because we are shipping kits to every participant, shipping outside of the US will not be available after 6/12/23. Please sign up before 6/12/23 or your package my not arrive before the workshop.
Workshop Requirements:

Skill level requirement:  Intermediate              What is your skill level?
Sewing machine required: Preferably an industrial cylinder arm or Janome HD9, however can be done on an industrial flatbed as long as you are aware the final top stitching must be done from the inside of the bag.
Workshop Hours:
9am-3:30pm PDT Friday, Saturday & Sunday, Informational session on Thursday, 07/13/23 from 4-6pm PDT
The cost of this workshop includes most of the items you need to make one Tiffanie Handbag.  The ONLY items NOT included in the kit is the lining material, interfacing for lining, #3 zipper, spring snaps and rivets .
View Retreat Bags

Want to see the resulting bags made by the workshop's participants?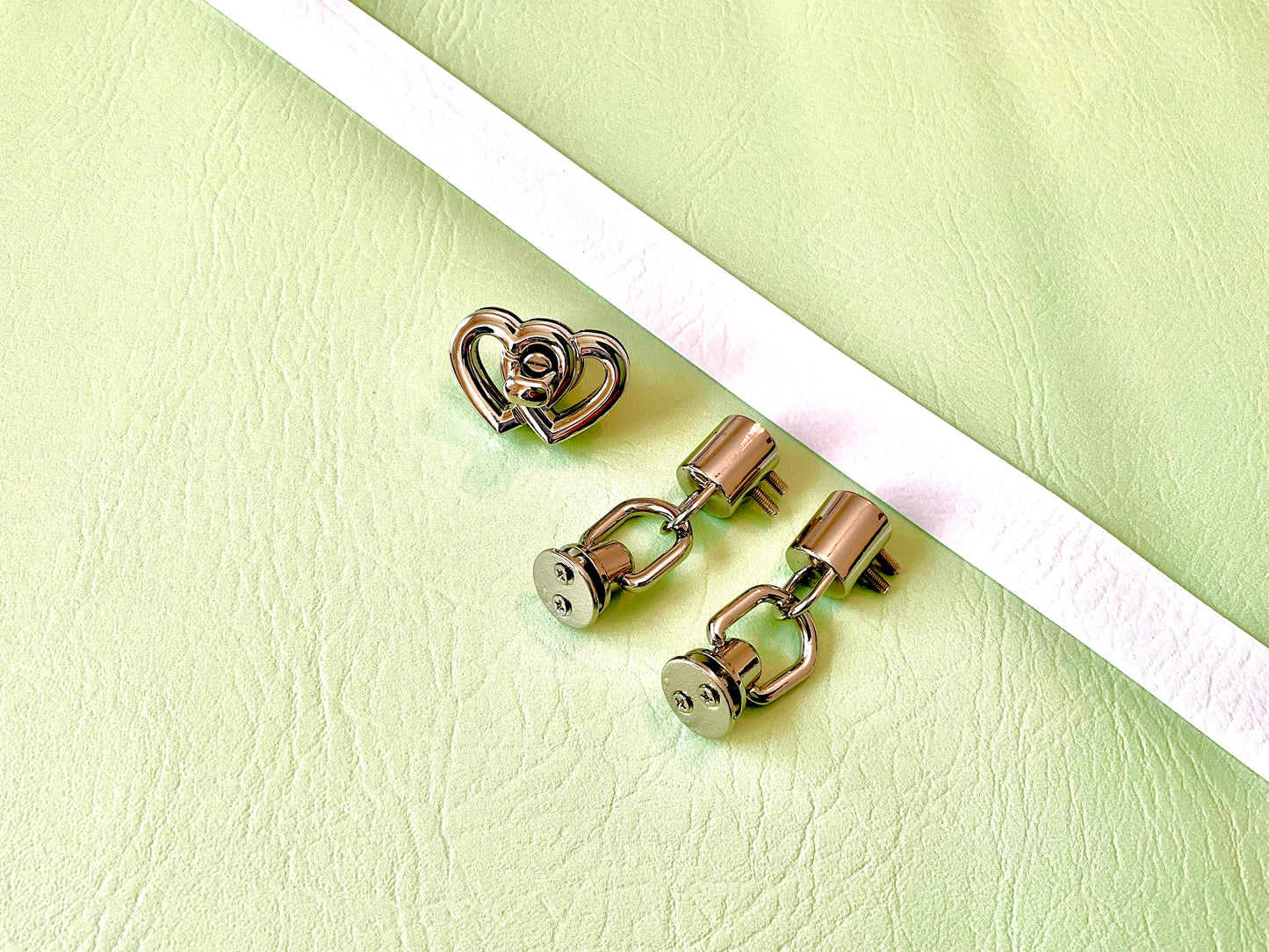 About the Bag
The most classic handbag in a miniature form! Such a beauty, with it's sleek shape. This handbag is small in size but delivers big impact.
The special feature of this bag is the roller handles with the elegant metal ends that connect to the flap and the belt that sinches in the sides. The interior has the classic zippered pocket with overlay and slip pocket.
Tiffanie will be the bag to carry to all of your special events, evenings out or even everyday.
About The Teacher
Hi everyone! My name is Sue Cheek, and I am the owner and designer of both Maggy55 patterns, and Maggy55 finished handbags.

I have been sewing leather handbags for over eight years, and have loved every aspect of it. I was a custom drapery designer for many years, and a lot of the design elements that I used in that industry, can be reflected in the details of my finished bags and patterns.
Learn More