Babylon Sew Along Workshop
Regular price
Sale price
$0.00 USD
Unit price
per
Sale
Let's put a kit together!  May 20, 2023 9am-3:30pm PDT
PLEASE READ: Because this is a sew along, the only recordings for this session will be raw, unedited versions that will be posted in the private Facebook group.
Sew Along Requirements:
Sew Along Description:
This is not our usual workshop.  If you have purchased a kit from Babylon Leather and have not attempted to make it yet, or found the videos a little hard to follow, you should join us on May 20, 2023 while Teresa Stanton helps to overcome your hesitation and create a beautiful leather handbag. 
Or perhaps you have been looking at these gorgeous kits and haven't yet pulled the trigger. This FREE sew along is all you need to get going on these fantastic bags. 
Maybe you don't even know about Babylon Leather. Take a look and you will quickly see a large selection of lovely bags that are available as kits that are "semi-finished". This means the pattern has been cut from very nice leather, all edge painting has already been done for you (score!) and some of the pieces might already be stitched or the hardware has been installed. The kit includes everything needed to complete the bag, allowing the focus to be completely on the hand stitching. So let's do that together!  
For this sew along, it is not a requirement to have a certain kit. If you already have one you want to work on, that is fine. Teresa will be working on the Kelly Bag. If you want to purchase the Kelly Bag, use the link above, but if you want to get 20% off, join our sew along and a special discount code will be available to you in the private Facebook group.
Please note: Because not everyone will not be working on the same bag, we will not be completing a bag in this one-day session. This is only to get you started so you feel confident to complete your own bag.
Workshop Resources
Supplies List

Want to make sure you're fully prepared and have everything you need to be successful?

View Supplies List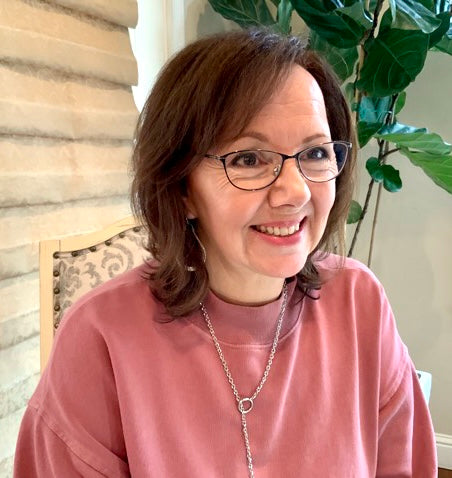 About Your Teacher
Hello! I am Teresa Stanton, owner of The Bag Makers Workshop. I am a retired RN and now living the dream of having my own business.
I have been making bags for 8 years and will always consider myself a student, thriving on the knowledge I gain from the bag making community.
Learn More